The trailer of the film Rocketry The Nambi Effect, directed by actor R Madhavan, has come in front of the fans. R Madhavan's amazing acting is being seen in the film. Interestingly, Shah Rukh Khan is also going to be seen in this film, the glimpse of which is also seen in the trailer. The trailer gives a glimpse of the life of Nambi Narayanan. The trailer begins with Shah Rukh Khan, who is seen playing the role of a journalist in an interview with Madhavan's character Nambi Narayanan. Then we are taken from his youth to old age in Narayanan's world.
The film is adorned with these stars
The film has also been shot in Scotland, France, and Russia, apart from some locations in India. Apart from Madhavan, Simran and Ravi Raghavendra are also in important roles in the film. The special thing will be the cameo role of actor Surya. Along with this, Rajit Kapoor, Jagan, Ron Donachi, Misha Ghoshal have also done special roles in the film.
Apart from Hindi, the film is going to be released in these languages, Madhavan spent three years in the film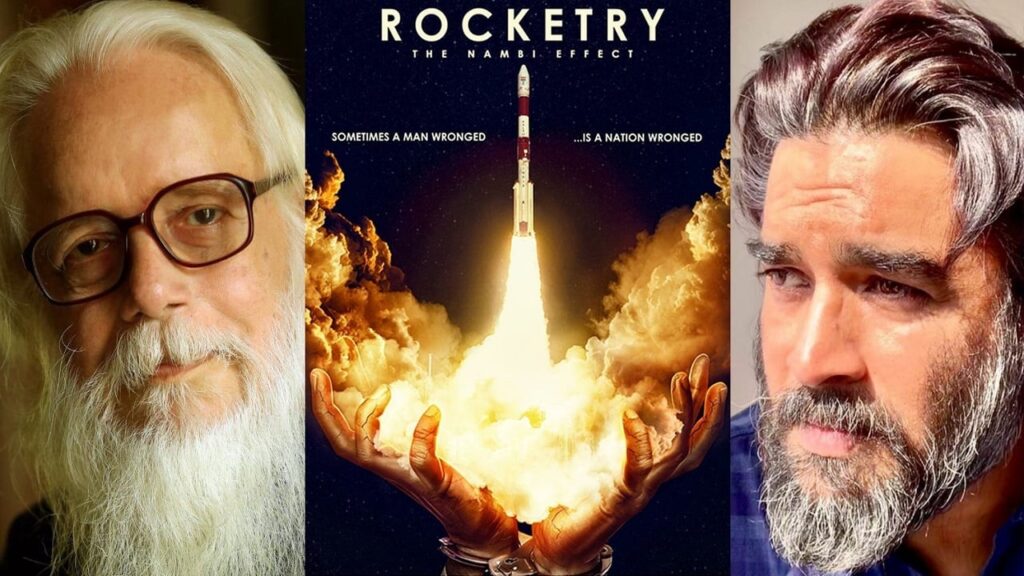 Apart from Hindi, people have been waiting for this film since the launch of the film 'Rocketry: The Nambi Effect' made in English, Tamil, Telugu, Kannada, and Malayalam. Madhavan has spent three years of his life for this story of space scientist Nambi Narayanan.
Madhavan was recently corona positive
R Madhavan became corona positive about a week ago. Let us tell that Madhavan was busy shooting for his upcoming film Ameriki Pandit. A member from the set of the film told that in Bhopal, Madhavan used to go out of the set after eating water completely. He arrived from Mumbai for the Bhopal shoot. At that time, his corona report was negative.
Here's the trailer link :
Also Read:
Akshay Kumar's Look Out From The Movie 'Ram Setu'!
Corona Situation Worsens In Recent Times, Punjab Not Doing Enough Tests: Health Ministry
Ex IITian's Parivaar NGO Teaching 25 Thousand Poor Children For Free
Ganesh Shankar Vidyarthi is the Kohinoor of Hindi Journalism
Case Filed Against Rakesh Tikait For Inflammatory Speech
Xiaomi Redmi Note 10 Pro Max Sale On 31st March
Pradhanmantri Berojgari Bhatta Online Registration | Prime Minister Unemployment Allowance Scheme 2021 | Online…
JEE Mains Result March 2021 Toppers List, Find Your State's Topper
Simlipal National Park Fire In Odisha, Wildfire Extinguished Due To Heavy Rain
How To Take Screenshots Windows 10. The Easiest And The Fastest Way